NYAKAHOJA [HOLY FAMILY] PRIMARY SCHOOL IN BRIEF.

:
Nyakahoja Primary School is located in the North of Tanzania; along Makongoro Road within Mwanza City, close to the shores of Lake Victoria.

The school compound

:
The school compound is about 4 acres.

The structures on the school compound include: the eight classrooms, an administration block, the dormitory, the dining room, library, the sisters' convent and the playgrounds.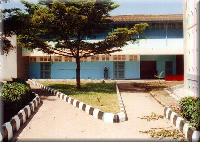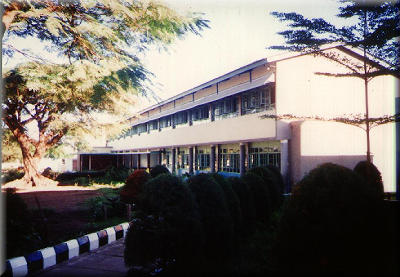 The foundation background of the school:


In 1960, Bishop Blonjous of Mwanza Diocese saw the need to start an integrated school in Mwanza town, which was growing fast in Tanganyika at that time. In the effort to fulfil his vision he invited a Missionary Society from Holland, his home country, to support him. The Society of the J.M.J. (Jesus, Mary and Joseph) Sisters agreed to come to work in the Diocese of Mwanza. After the arrangements were ready the first missionary sisters of the Holy Family Society arrived in Mwanza on the 30th of June, 1961. They were nine sisters; four of them went to Kibara to start Kibara Hospital and five stayed In Mwanza.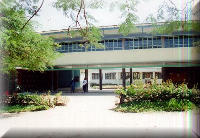 The sisters who stayed at Nyakahoja wanted to start building the school, though it was not very easy to get a plot. The plot was bought from the Meghees family. Sr. Berdin Leew with her companions started to build the school to be known as The Holy Family Primary School, and in December of 1961 two rooms were ready to be used as classrooms. This encouraged the hope of starting the School.

THE AIM OF THE SCHOOL


The aims of Nyakahoja Primary School (Holy Family School) are:
A.
To work in unity and building god's community or "nation"

We have to build a community where the spirit of God

provides all aspects of school life, uniting the staff, pupils, and parents of different

races
and denominations or religions in their ways of life.
B.

To help the children to understand God's world and everything in it.

C.

To give the pupils every opportunity to develop academically and socially, using the strong links forged among home, school and society. If we do not try our best to help them to mature, their behaviour will not improve.

Hence, we are obliged to educate each child as a whole person not only mentally but also spiritually.

The way we are modelling these children is how they will turn

to be later.
SCHOOL ANTHEM:


Nyakahoja my beloved school
I dream of you everyday


You are at the shore of Lake Victoria


At Makongoro road.

You are decorated with green grass


And flowers and trees


Nyakahoja my beloved school let


Our Lord Bless you.

Or
1. Tanzania, Katika Afrika Yasifika




K

iongozi wake Rais Benjamin Mkapa


Tawi lake lililoko hapo Mwanza Makongoro


Ndipo yalipo majengo bora ya shule yetu.

Kiitikio:

Na walimu wote shuleni


Watufunza kwa juhudi zote


Zingatia Mawazo, toa ujinga


Ili upate faida maishani mwako

2.

Nyakahoja ni shule tuipendayo wanafunzi


Mengi sana ambayo twajifunza shuleni


ili tupate faida maishani mwetu.

3. Mataifa ni mengi hapo kwetu


Utakuta Mwafrika, Mzungu, Mhindi


Hao, wote mafunzo yalingana shuleni


Nje ndani furaha na upendano

4.

Je wajua Bendera ya shule hii


Rangize kibluu, Nyeupe, Kijivu


Kibluu ni ziwa lililopo karibu


Kijivu na Nyeupe nazo ni vazi la shule

5.

Mwenge kati wasema inafaa kueneza


Elimu upatayo shuleni


Wasaidie raia na jirani nchini


Kwa mfano si maneno hasa matendo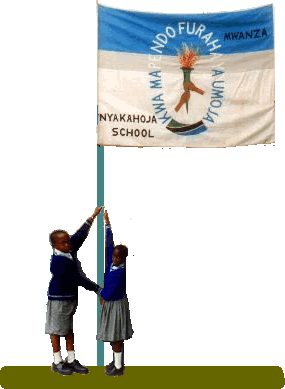 We have a prayer song as well; which reminds us all our duties as human being.